Private brand is having a moment
Early in the COVID-19 crisis, many consumer-packaged-goods (CPG) brands disappeared from store shelves due to panic buying and pantry loading. Some shoppers, not finding their preferred brands, instead bought private-label goods—and have continued to do so.
5 Private Branding Examples
1. Kirkland Signature
2. Trader Joe's
3. Morphe
4. AmazonBasics
5. Stone & Beam
Choose a niche
Each private label brand chose a specific niche to excel in. Amazon Basics offers the cheapest goods around while Kirkland offers high-quality generics. Trader Joe's cornered the cheap organic grocery market before consumers even knew they wanted that. In fact, having a niche is so important that Amazon diversified its private label offerings. Amazon Basics could have sold Stone & Beam products, after all, but it made more sense to spin that off since the consumers were two separate markets.
Develop a distinct brand identity
Brand identity is very important for private labels given that part of the reason a private-label brand is cheaper is usually that the store isn't spending money on advertising them. (When was the last time you saw a Kirkland paper towels commercial?) Instead, the brand relies on the reputation of their identity to sell their items.
Bullen has updated their private brand page to help you in the process in creating your own national brand –
Click here to see how easy it is to sell your own national brand
For the full article- https://www.vendhq.com/blog/private-branding-examples/
Jancast #124- Podcasting to a cleaner & healthier world
It is already June and where did spring go? In this Jancast we cover Monkey Pox and if it is a threat, and Covid that seems to be turning up again and what to do about it. We also have a special guest, Jim Varnell from Curecrete. We discuss the science behind concrete maintenance and how to keep those floors looking good for a long time with no stripping and recoating like conventual tile floors. Click the image below to watch the show and learn more about Curecrete and how concrete is the new "it" floor.
Scan the QR code to get info on CureCrete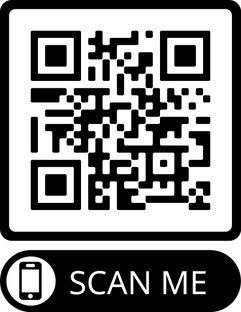 Scott Jarden