Marriott Banning Hotel Toiletries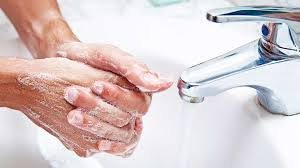 The world's largest hotel chain says the move will mean eliminating about 500 million small bottles each year, or 1.7 million pounds of plastic.
A massive movement is taking place across the world as hotels seek to reduce their plastic use and improve sustainability. Hotel and motel chains small and large have ditched the longtime practice of providing plastic toiletries of shampoo and soap.
In July, it was announced that the owner of Holiday Inn and Crowne Plaza hotels will remove toiletries from its 843,000 rooms by 2021. Hyatt Hotels has also been working to replace plastic toiletries. Recent news, however, trumps what these groups have planned in terms of scope, reports the Associated Press.
The world's largest hotel chain, Marriott International, will eliminate shampoo, conditioner and bath gel toiletries from its rooms worldwide by the end of 2020. Instead of plastic bottles, Marriott will provide guest rooms with larger bottles or wall-mounted dispensers, depending on the brand of hotel.
Marriott has wanted to get rid of small bottles for years, President and CEO Arne Sorenson said. There are just too many of them, he said, and they're difficult to recycle because of the time it takes to clean them out.
But it took a lot of work to design tamper-resistant large bottles and get suppliers on board. High-end hotels, in particular, needed to have bottles that still felt luxurious, he said.
What does this mean for us. It means that bulk soap will be come more acceptable and this should trickle down to most commercial facilities.
For the full article:
https://www.nbcnews.com/business/business-news/marriott-banning-little-shampoo-bottles-2020-n1047116
WINTER IS COMING


Don't forget to start promoting the "winter products" like Liquid Ice Melt, Winterinse, entrance floor mats, shovels etc.
Have a great day and an even better sales week!
Scott Jarden