More Steps to Defining Your Brand Identity
Your brand identity is an integral part of your company. It's how the public views your organization and relates to your business. Crafting a brand identity that promotes your values and mission can help you establish a positive and authentic foothold in the marketplace.
What is brand identity?
A brand identity is a combination of tangible and intangible factors that work together to create your business's personality. Common elements of a brand identity include:
Your company's logo
Your company's design elements
Your company's voice and vocabulary
Your company's values
Your company's mission
The customer's perception of the company
What is the purpose of a brand identity?
Your brand identity helps you connect with customers in a meaningful and lasting way.
Steps to define your brand identity
4. Understand your audience
Your brand identity needs to be a balance of two identities — the brand you want to share with the world and the brand that the world wants to interact with. Know exactly what your customers want from your brand by creating thorough customer personas that represent your target demographics.
7. Define your voice
Establish some clear parameters for the voice of your brand. You want all communication, from social media to press releases, to have the same tone and use a similar vocabulary. Consider how you want your customers to feel when they interact with your brand.
10. Create your brand style guide
Once you've approved your final visual design elements, write a thorough guide to your brand identity. More than likely, every employee in the company will play a part in maintaining the company's brand identity, whether they're monitoring and updating your social media profiles or answering customer questions over the phone.
For all of the steps here is the link
https://www.indeed.com/hire/c/info/brand-identity?gclid=Cj0KCQjwzLCVBhD3ARIsAPKYTcRhy9PmtWKEdL7IE0FGwthsfpUn8gH57olGz9g9s-Sh5aZ3CeF1UMEaAtdAEALw_wcB&aceid=
Bullen has updated their private brand page to help you in the process of creating your own national brand –
Click here to see how easy it is to sell your own national brand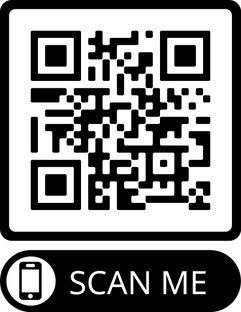 Jancast #126 – Podcasting to a cleaner & healthier world
On this week's show, we talk with a special guest, Mili Washington, Standards Director with IICRC (Institute of Inspection Cleaning and Restoration Certification). We cover what are standards, who writes them, and why do we even need them? How are they generally used and by whom? Without standards, it is just the wild west and anyone can do whatever they want (and that is not good).

Scott Jarden